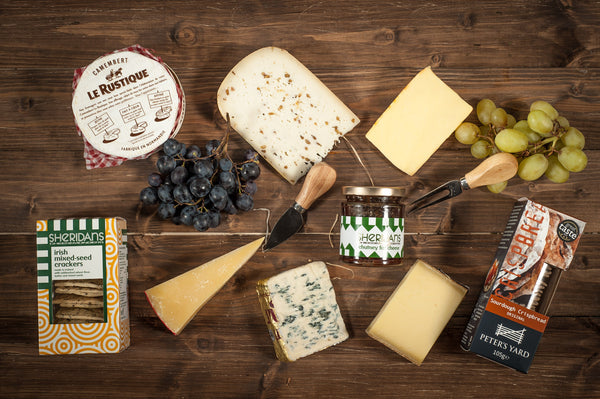 Aromatic, Strong, Mature, Creamy, Smokey... everything you love about the cheese experience in one lovingly created hamper 
Contains:
Sheridan's Chutney for Cheese 280g
Peter's Yard Sourdough Crispbread 105g
Sheridan's Mixed Seed Crackers 140g
Green & Red Grapes
Cheese:
Le Roustique Camembert 250g
Killen Farmhouse Cheese (Fenugreek)
Applewood Smoked Cheese
Coolattin Irish Farmhouse (Mature Cheddar)
Gruyere
Saint Agur Blue Cheese
All of our hampers are presented in an open wicker basket, wrapped in cellophane with bow.
Deadline for last online orders is midnight 17th December. Last delivery date is the 21st December.